ARCHITECTURE: STRANDKANTEN AREA 3: TROMSØ, NORWAY
Tromsø  has undertaken a strategy (known as "The Tromsø Game")  to counteract the tendency toward urban sprawl and instead concentrate on strengthening the inner city and reducing the need for transportation. For a reclaimed area just south of the city center, architects 70°N Arkitectur designed Strandkanten 3 (2003–2007), visually striking residential buildings with high-quality outdoor environment.
With high architectural ambitions, and present-day high building costs in Norway, the developer chose to build some of the houses using pre-fabricated modules imported from Estonia. The experience has been mixed. It was a serious challenge keeping up with the initial ambitions.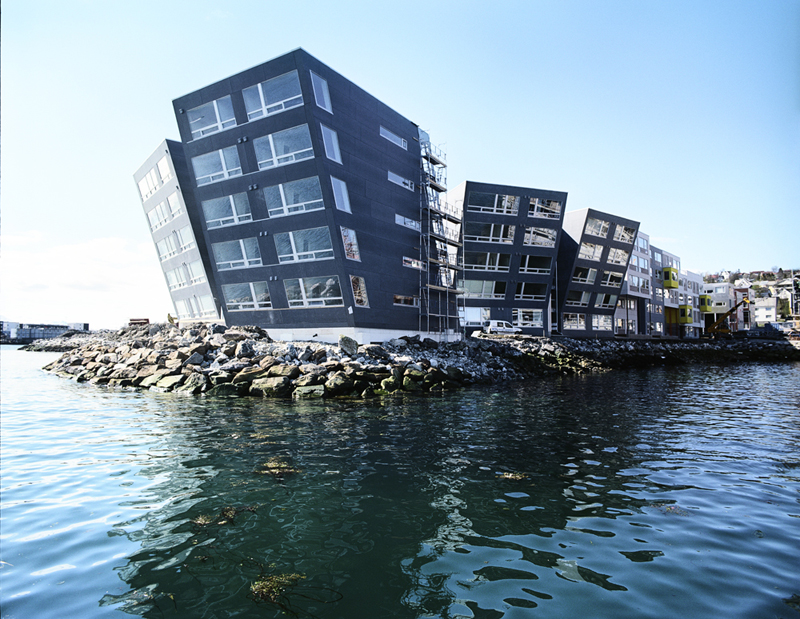 Tromsø's "Master Game"